Apple's new patent shows MacBook-like docking accessory for iPhones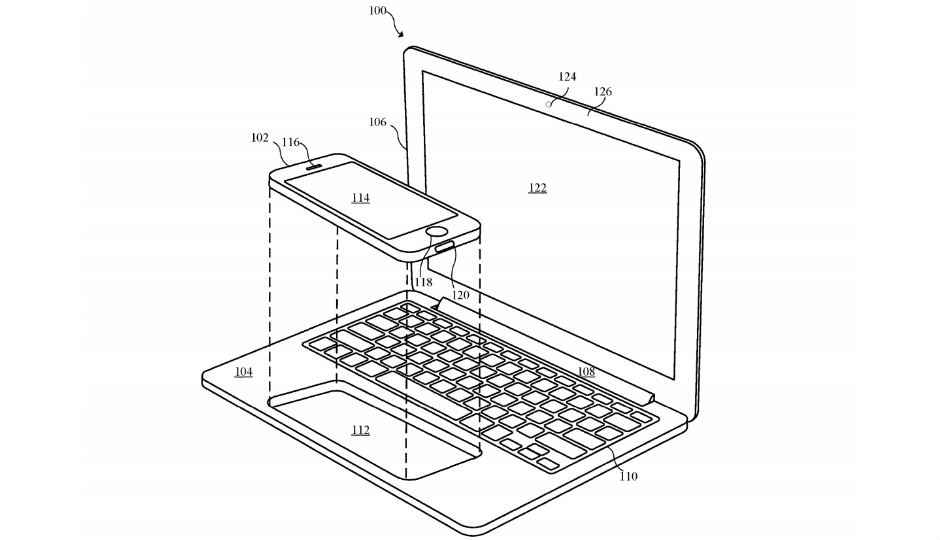 While Apple's iPad Pro and iOS are still immature to take on greater productivity roles, essentially replacing the
MacBook
, Apple has a new patent on its hands which signals a bigger change. The latest patent acquired by Apple gives us a glimpse at how the company intends to power a laptop like shell via an iPhone. The patent does not reveal any details about foreseeable devices, however, it certainly paints a picture of what Apple might offer in the future.
The patent filing notes "The embodiments described herein relate generally to portable computing devices. More Particularly, the present embodiments relate to an accessory device that can extend functionality of a portable computing device" The filed papers go on about the accessory device or shell stating that the said accessory may have limited or no data processing resources. However it does mention that the accessory device can include a port to facilitate communication between it and the host device.
The patent also mentions that this particular accessory will be thin and light and since it's Apple, likely to be made out of Aluminum. The iPhone accessory might use the iPhone display as a touchpad while being powered by it. This would make much sense since newer
iPhones
already have the force touch taptic engine built in. In the same patent, there is also a figure suggesting a different accessory to host the iPad and with similar functionality of extending the capabilities of the host device.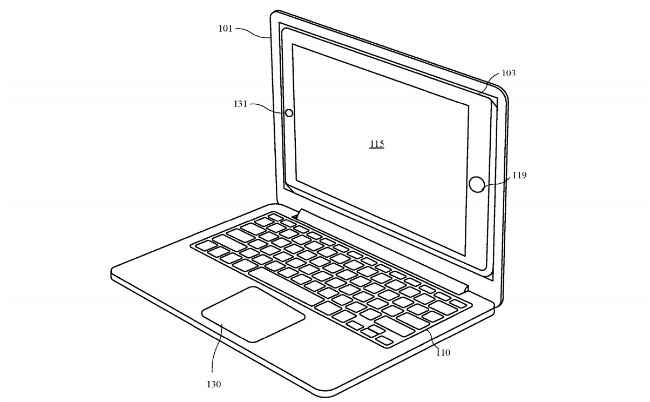 Now this idea is not completely new as Microsoft, Motorola, HP and Asus have done something similar in the past. However, those devices weren't great success stories. That being said, we would love to see Apple take a stab at the same. Besides this, there are bigger Apple launches on the horizon.
We expect Apple to unveil a new range of iPads, and Mac Pros later this year. However, the most anticipated Apple product would be the
new iPhone
, which will is celebrating its 10th anniversary this year. Apple is expected to introduce a bunch of new features on the upcoming iPhone including an OLED display.