LEAKED: Android creator Andy Rubin teases upcoming bezel-less smartphone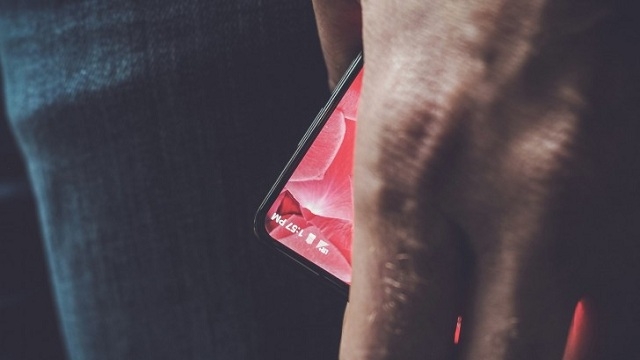 The Android creator plans to launch a premium device around mid-2017.
Andy Rubin, co-creator of the Android operating system has now teased an upcoming 'bezel-less smartphone' on Twitter. Rubin left Google some time back to create a new company called Essential Products. It will focus on creating new smartphones, tablets, and mobile software.
The entire device hasn't been revealed and only the corner of the device has been disclosed. Looks like it will sport a large bezel-less display. Even though there is no confirmation, the white text icons which mention the battery, time, and network on the screen imply that the new Essential smartphone will most likely run Android OS. At the moment, no other details regarding specifications have been revealed.
The startup will be relying strongly on hype building up based on Rubin's pedigree and Essential seems to have a strong team to do just that after hiring the expectation-heightening VP of PR and VP of Marketing from the embattled augmented reality juggernaut Magic Leap to lead efforts, points out TechCrunch.
Rubin hasn't stated as to when the smartphone will launch but we expect first smartphone made by Essential Products to be launched by mid-2017.